Marketing: Get your message out there
Deliver your message to the right people with presentations, e-newsletters, blog posts, website updates and social media. Custom collateral, smart marketing angles and outside the box thinking ensure you stand out from the crowd.
What helps people, helps business
Business relationships work best when everyone "wins". Benefit from easy access to Authentic's 24/7 press centre stocked with your info; rates, key property facts, high-res captioned searchable imagery, video and contact details. Ensure the right partners in the trade find you easily. Save them time and effort closing sales or media opportunities.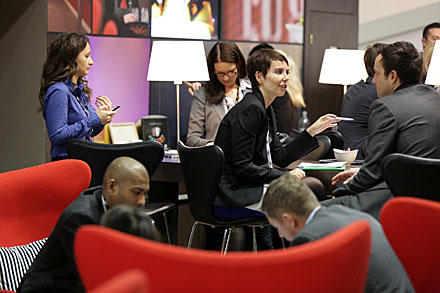 Influence buyers and generate leads
Timely stories is what the media love.  With new angles and an eye for hot topics and trends, our marketing plans will grab you media, industry and consumer attention.
Agree clear objectives and goals
Discuss and agree your annual UK marketing plan. Scope opportunities at both trade and consumer travel shows. Identify appropriate niche interest groups and associations.
Increase reach – Find perfect partners
Find strategic partners to deliver on co-operative marketing campaigns. All inform a targeted marketing strategy tailored to your business and budget.
Cross barriers and face challenges
But let's be honest it's not always plain sailing. Sometimes a lack of marketing support at regional level leaves you off the consumer radar. Spotting such problems and working with you to overcome challenges is all part of the service.
Marketing - What you get
Preparation of annual marketing plans and calendar of events
Database management, marketing Intelligence, competitor analysis
Travel Trade access to key property facts and digital photo archive
Production, distribution and inclusion in Authentic's E-newsletter
Storage and distribution of print brochures (Postage at cost)
Ad hoc consultancy support (additional)
Support with copy, design and production of advertising material
Web marketing consultancy/services (additional)
Marketing is included with 
representation
 and
public relations
 on all 
traditional pricing plans
.
Want to talk now?
Call us on Skype
Authentic Representation
Island House
Three Mills Lane
London E3 3AF
Email: info@authentic-representation.com
Twitter: @CarinaHibbitt
Phone: +44 (0) 208 981 8875